rediff.comRediff Movies
News
Business
Movies
Sports
Get Ahead
rediff NewsApp
NewsApp (Free)
Read news as it happens

Available on
Rediff.com » Movies » Guess who wished Hrithik first! Guess who wished Hrithik first! January 10, 2019 14:27 IST
No prizes for guessing, folks!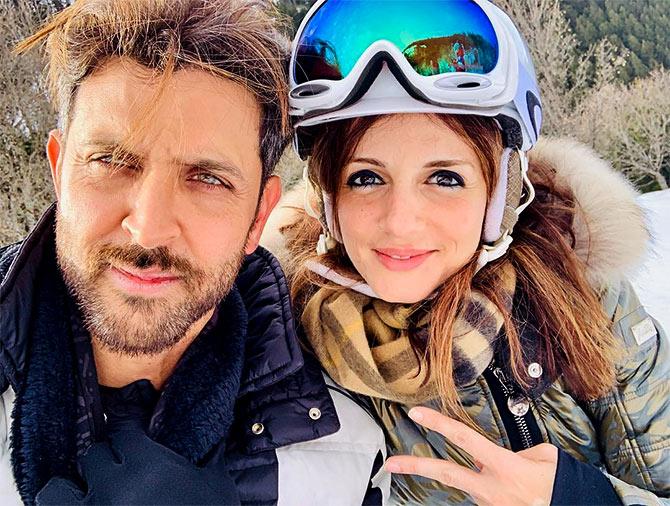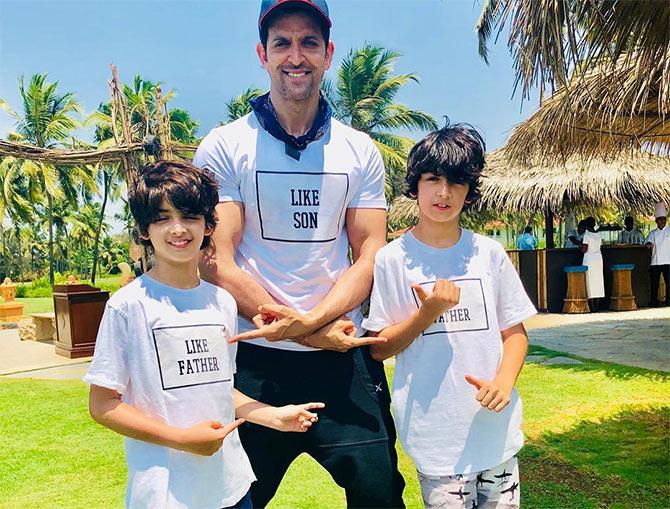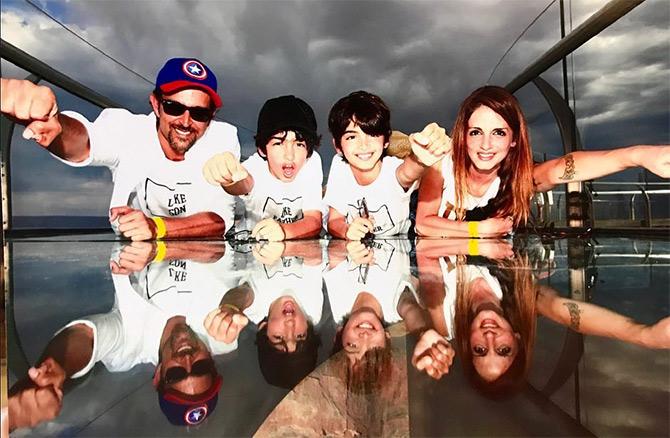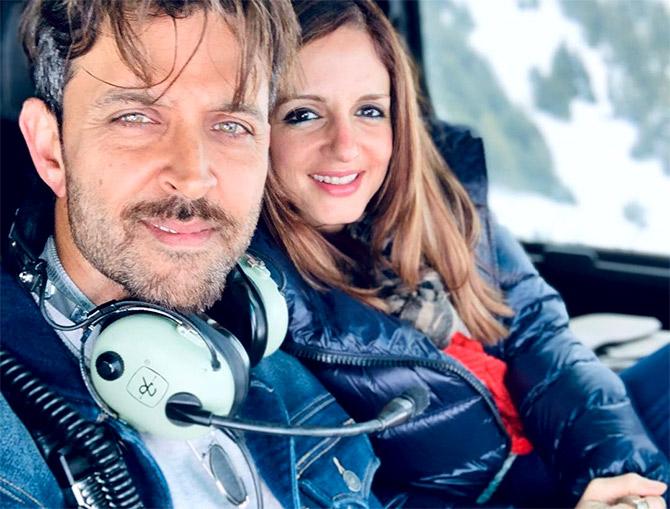 Sussanne Khan shared some cute pix of her former husband and her sons as Hrithik Roshan celebrated his 45th birthday on Thursday, January 10.
Wishing Hrithik on her Insta feed, Sussanne wrote, 'Happiest happy birthday to my BFF ;from and through this world…and onto other realms…the force will always be with you #shineonunlimited #thisman #bestBBF #10january2019 #bestdadintheworld #soulmate'.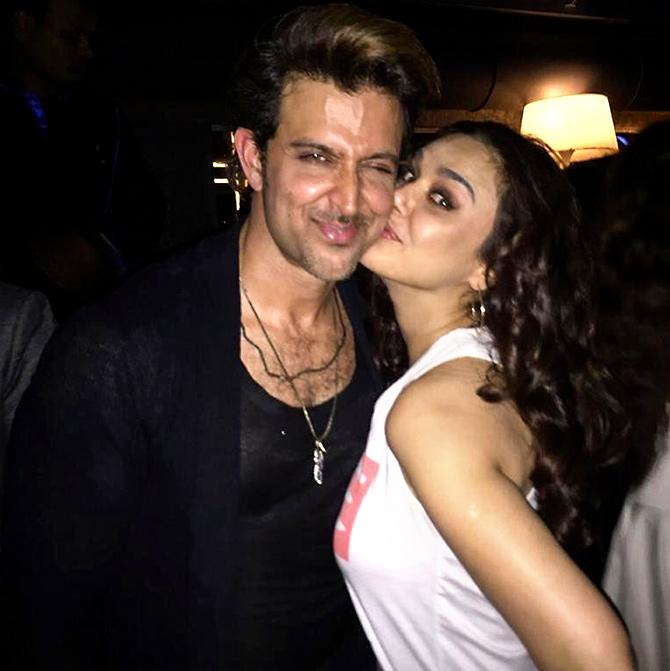 Preity Zinta, who worked with Hrithik in Mission Kashmir and Koi Mil Gaya, also shared a cute Instapic.
'Happy birthday to my darling @hrithikroshan. It's been a long time since we burned up the dance floor on your birthday but I shall wait till we meet again Here's wishing you loads of love, success, sexiness and kisses now and always .. xoxo'.
Riteish Deshmukh took to Twitter to wish the birthday boy and wrote, 'Happy Birthday Dear @iHrithik -have a blessed one… you are a fine example of a great son & an extraordinary father… god bless your entire family with good health and happiness. Much love'.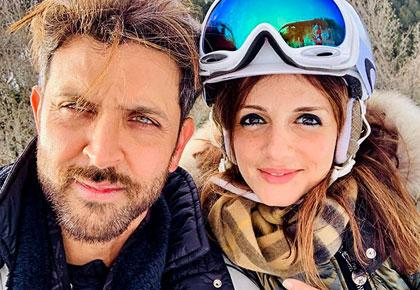 Rediff Movies ALSO
READ MOST
RECENT MOST
COMMENTED
'Surgery is done and all is okay'
Ready for Hrithik's intensity?
What makes Hrithik the PERFECT Family Man
5 times Hrithik made our hearts go BOOM!
Six-time world champion Mary Kom is World No 1!
Ayodhya hearing deferred to Jan 29 after SC judge exits case
Two-ODI ban for Pandya, Rahul over crass comments on TV show?
Australia's limited overs tour of India to begin on Feb 24
Isn't Farhan the SEXIEST 45 year old?
Inside scenes from the Golden Globes 2019
PIX: Telly stars Divyanka- Vivek have Swiss fun
What do you think of these TV shows?
Stars spotted! What's this?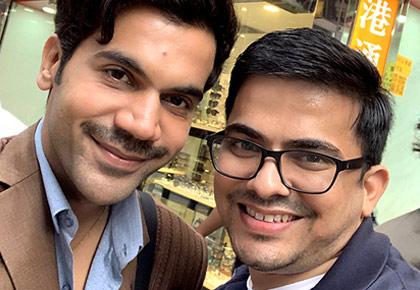 Is this Rajkummar's look in Made in China?
Reader Bikash Kumar Jain sends us a picture…
More stars spotted
Met a celebrity?
Email us photos & videos
"; data += " X " ; data += "" ; document.getElementById('div_shareframe').innerHTML = data ; var scrolltop = parseInt(document.body.scrollTop) ; var toppos = scrolltop-200 ; document.getElementById('div_shareframe').style.top = toppos+'px' ; document.getElementById('shareThisLightBoxIframe').src = iframeurl ; document.getElementById('trans_div').style.height = getDocHeight()+'px' ; showDiv('ieiframe'); showDiv('trans_div'); showDiv('div_popupcontainer'); showDiv('div_shareframe'); } function slideAd1(){ if(document.getElementById('toprdiv')){var toppos = parseInt(document.getElementById('toprdiv').style.height); if(toppos= rtop){document.getElementById('div_floater_ad_container').style.position = "fixed";}else{document.getElementById('div_floater_ad_container').style.position = "static";}}}*/} ▲
view original article