rediff.comRediff Movies
News
Business
Movies
Sports
Get Ahead
rediff NewsApp
NewsApp (Free)
Read news as it happens

Available on
Rediff.com » Movies » How did Farhan Akhtar celebrate his birthday? How did Farhan Akhtar celebrate his birthday? January 10, 2019 14:18 IST
No sighting of Shibani Dandekar though…
Farhan Akhtar hosted a birthday party at his Bandra home on Wednesday, January 9, the day he turned 45.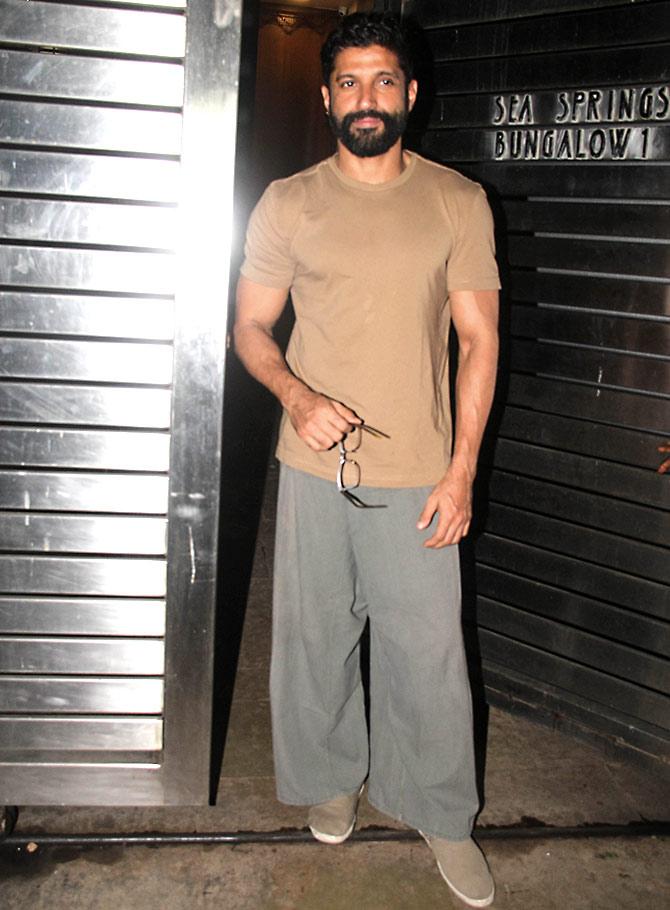 The Birthday Boy lives with his mom Honey Irani and his sister Zoya Akhtar in the sea facing home, which is close to Mannat, where Shah Rukh Khan lives.
The legendary Rekha is Farhan's neighbour.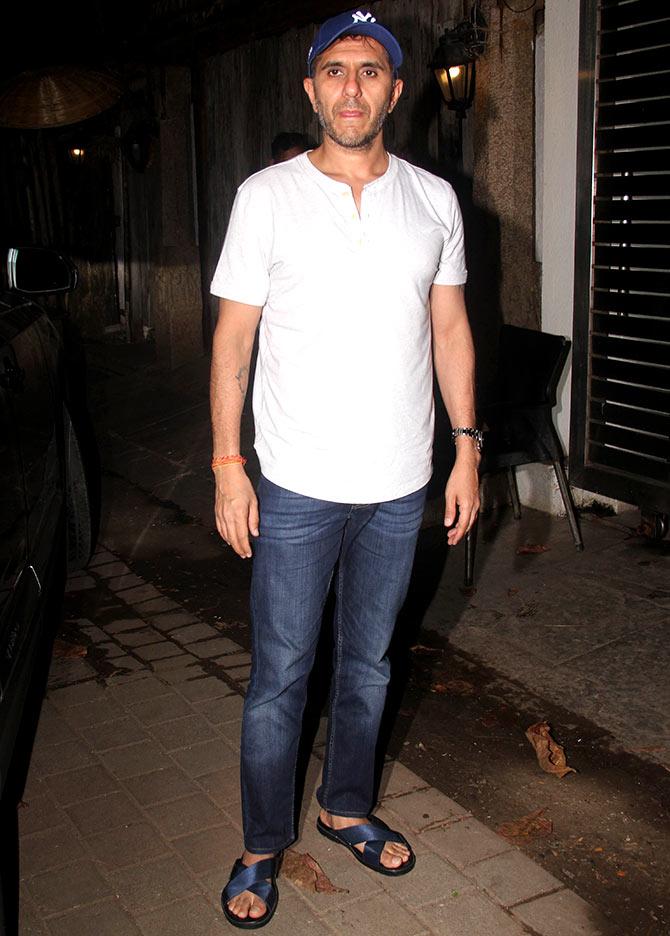 Riteish Siddhwani, Farhan's buddy from the Maneckji Cooper school, and now his business partner at Excel Entertainment.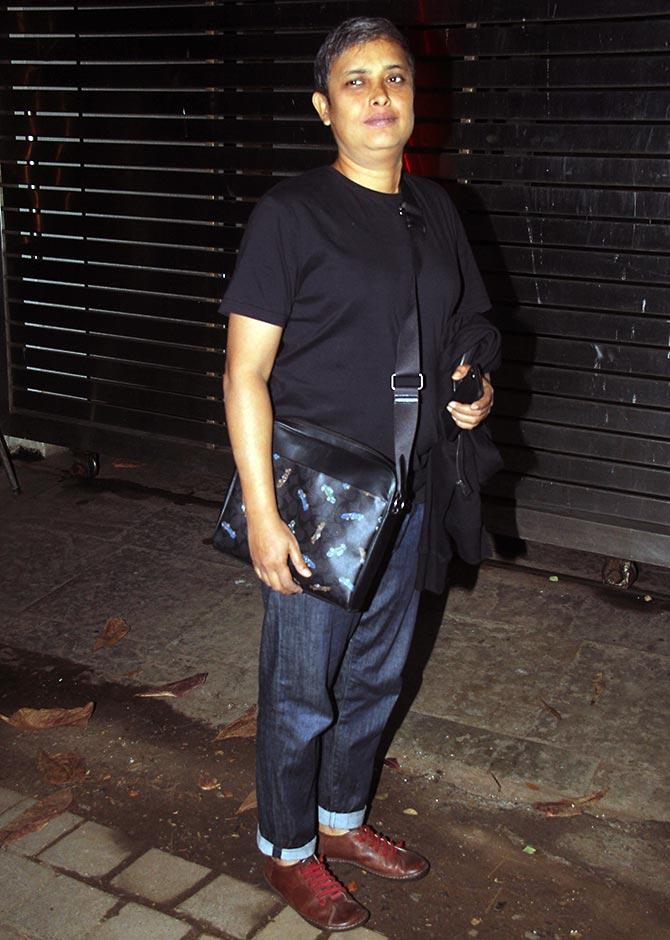 Reema Kagti has directed all her films for Excel Entertainment.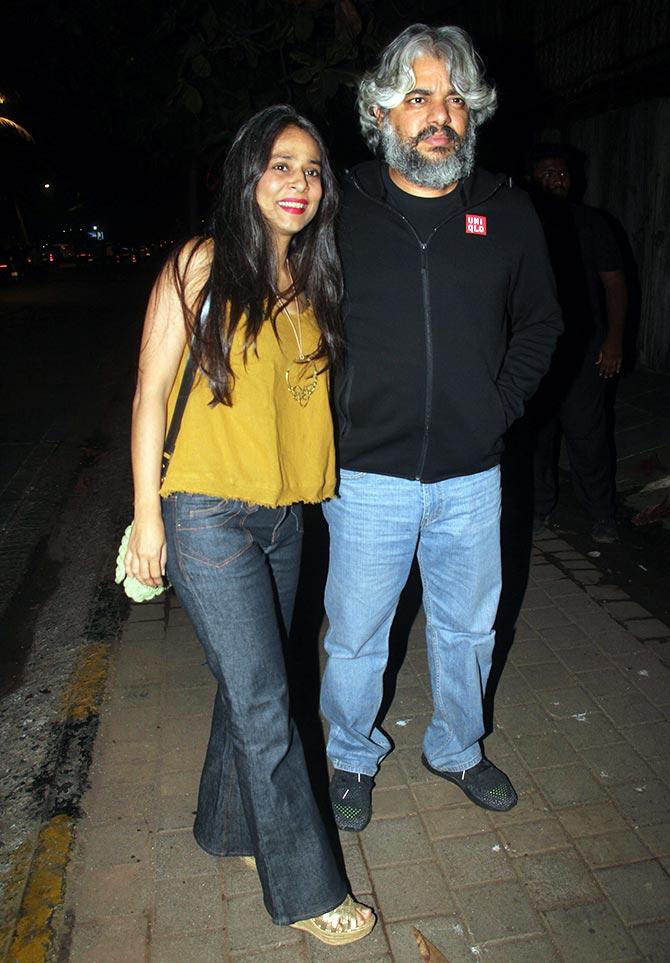 Aarti Patkar with husband Shaad Ali.
How cute! Ranveer Singh rapped a birthday song for Farhan at the Gully Boy trailer launch.
Photographs: Pradeep Bandekar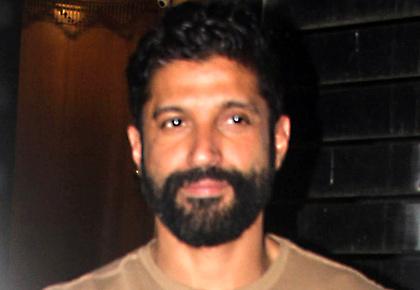 Rediff Movies ALSO
READ MOST
RECENT MOST
COMMENTED
Isn't Farhan the SEXIEST 45 year old?
What makes Hrithik the PERFECT Family Man
WATCH: Ranveer rap at Gully Boy launch
'Uri was most exhausting'
How Mohit Raina went from Devon Ke Dev to Uri
Six-time world champion Mary Kom is World No 1!
Guess who wished Hrithik first!
Ayodhya hearing deferred to Jan 29 after SC judge exits case
Two-ODI ban for Pandya, Rahul over crass comments on TV show?
Australia's limited overs tour of India to begin on Feb 24
Isn't Farhan the SEXIEST 45 year old?
Inside scenes from the Golden Globes 2019
PIX: Telly stars Divyanka- Vivek have Swiss fun
What do you think of these TV shows?
Stars spotted! What's this?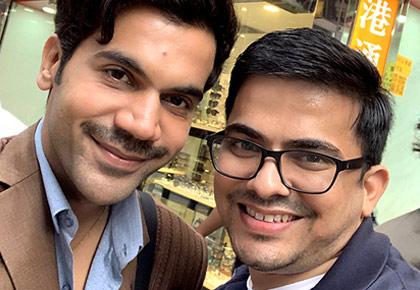 Is this Rajkummar's look in Made in China?
Reader Bikash Kumar Jain sends us a picture…
More stars spotted
Met a celebrity?
Email us photos & videos
"; data += " X " ; data += "" ; document.getElementById('div_shareframe').innerHTML = data ; var scrolltop = parseInt(document.body.scrollTop) ; var toppos = scrolltop-200 ; document.getElementById('div_shareframe').style.top = toppos+'px' ; document.getElementById('shareThisLightBoxIframe').src = iframeurl ; document.getElementById('trans_div').style.height = getDocHeight()+'px' ; showDiv('ieiframe'); showDiv('trans_div'); showDiv('div_popupcontainer'); showDiv('div_shareframe'); } function slideAd1(){ if(document.getElementById('toprdiv')){var toppos = parseInt(document.getElementById('toprdiv').style.height); if(toppos= rtop){document.getElementById('div_floater_ad_container').style.position = "fixed";}else{document.getElementById('div_floater_ad_container').style.position = "static";}}}*/} ▲view original article