rediff.comRediff Movies
News
Business
Movies
Sports
Get Ahead
rediff NewsApp
NewsApp (Free)
Read news as it happens

Available on
Rediff.com » Movies » PIX: Yami, Kirti, Vicky watch Uri PIX: Yami, Kirti, Vicky watch Uri January 10, 2019 13:28 IST
Movie time in Bollywood!
A special screening of Uri, starring Vicky Kaushal, Mohit Raina and Yami Gautam, was held on Wednesday night.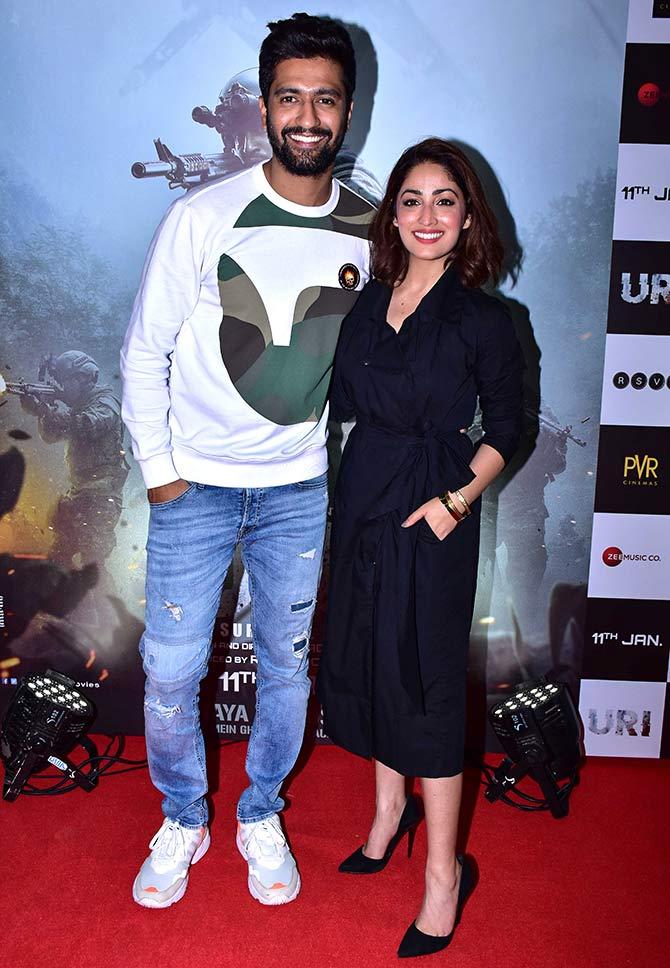 Vicky Kaushal and Yami Gautam.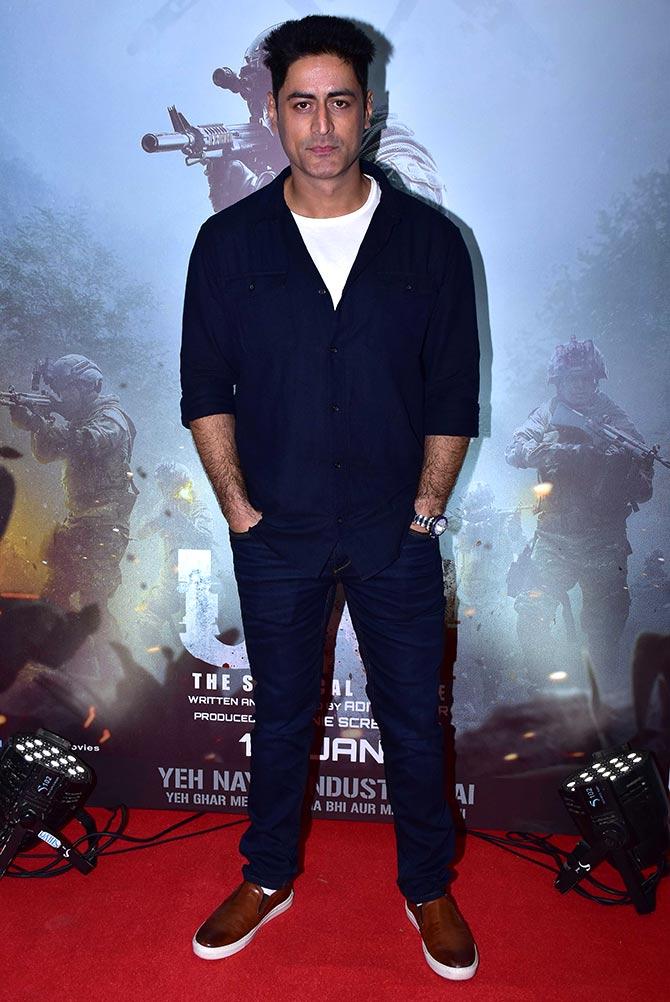 Mohit Raina.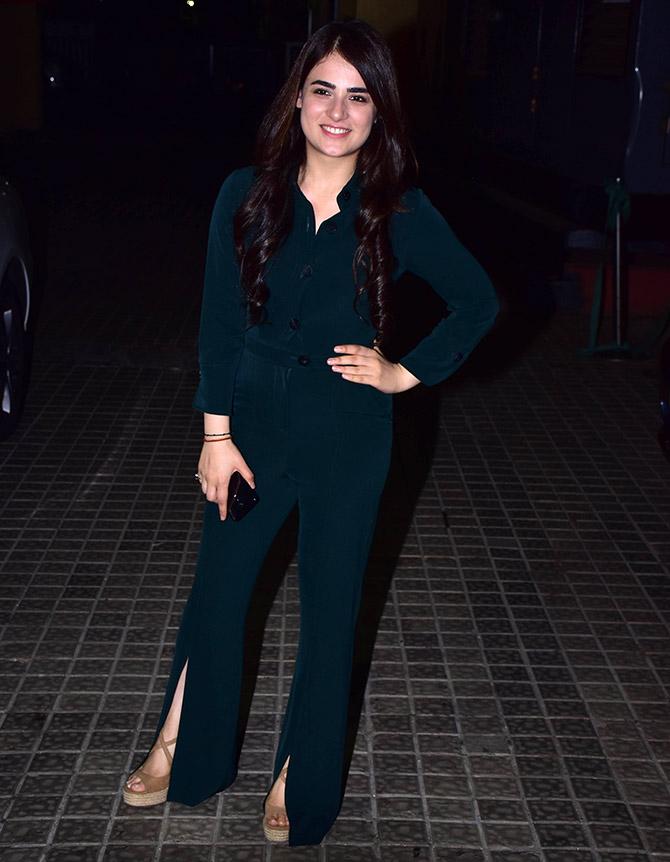 Radhika Madan.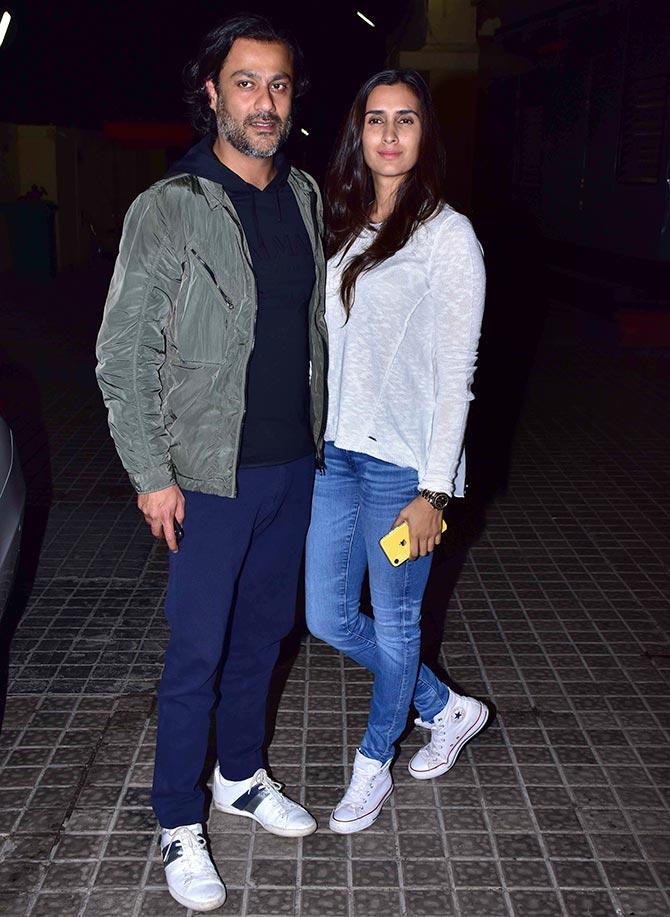 Pragya Yadav and Abhishek Kapoor.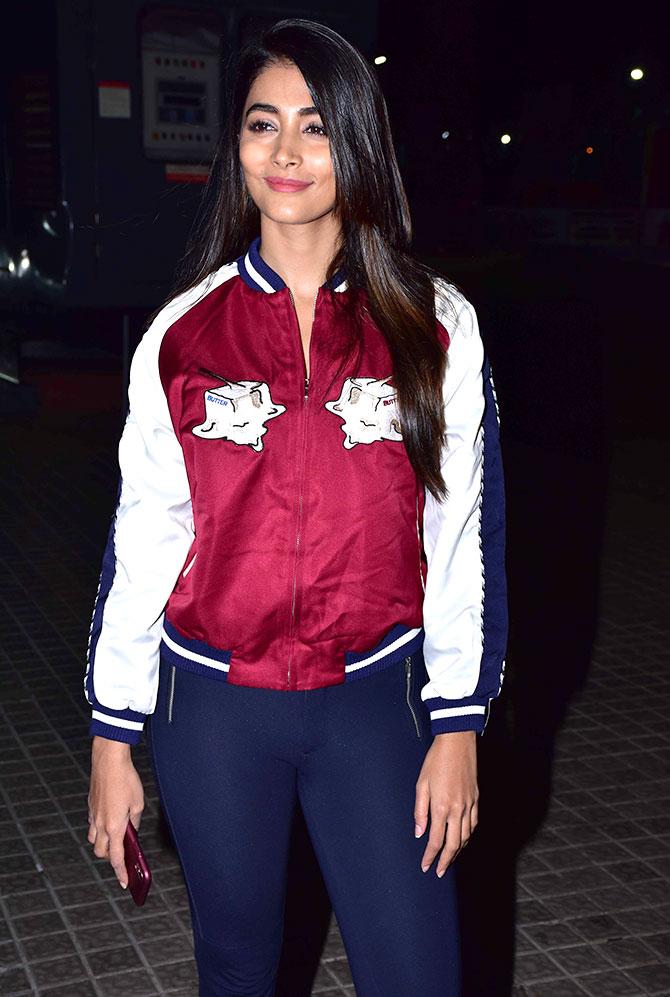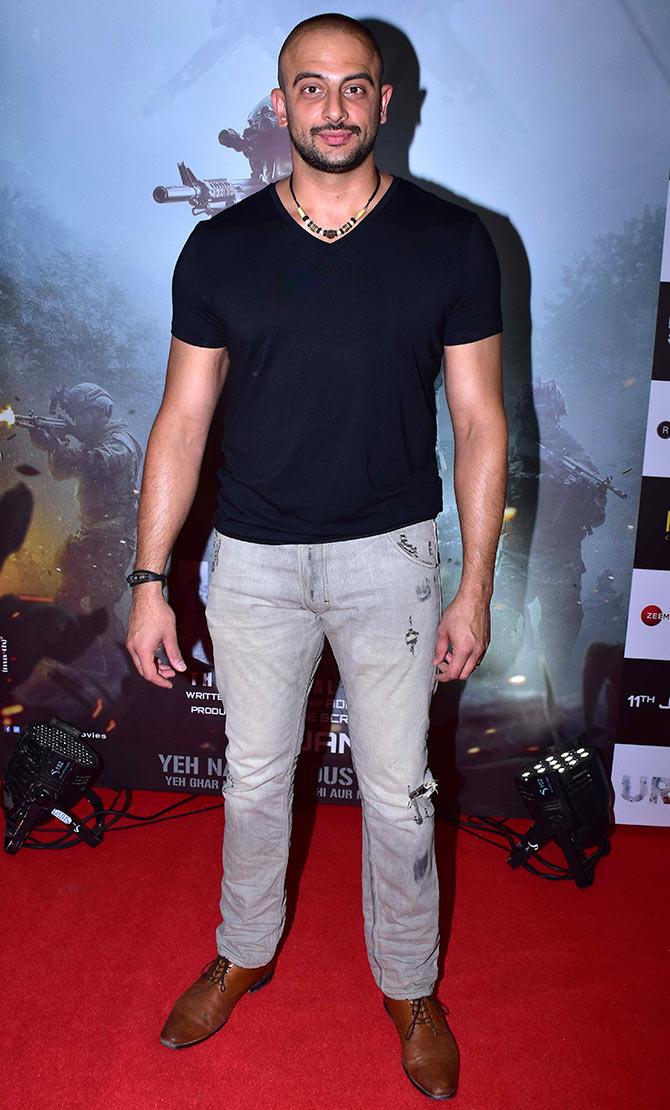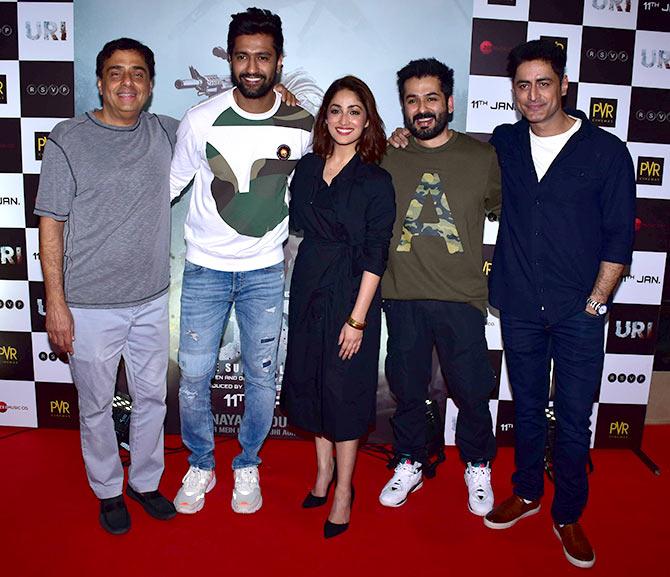 Producer Ronnie Screwvala, Vicky, Yami, Director Aditya Dhar and Mohit.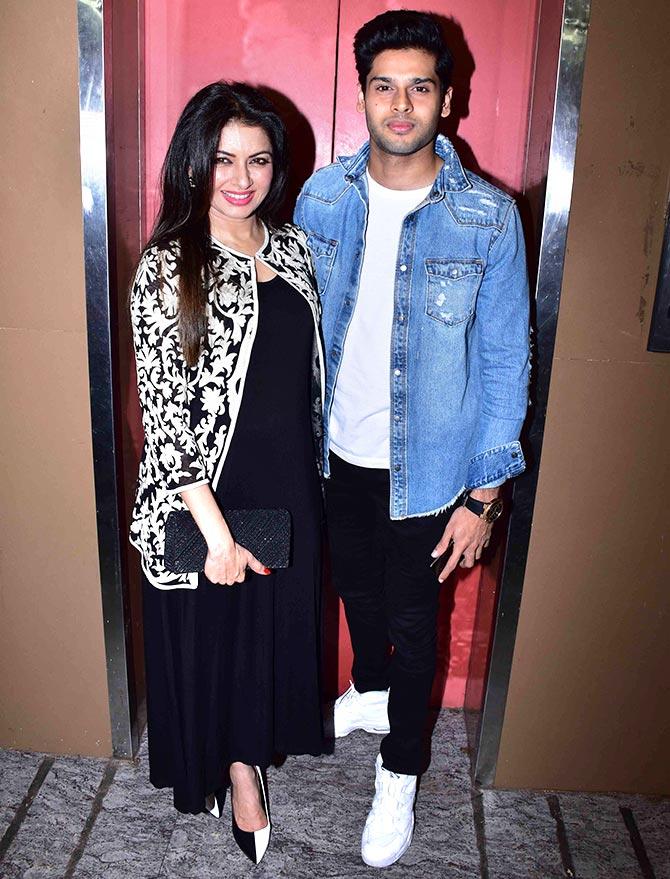 Bhagyashree with son Abhimanyu Dassani.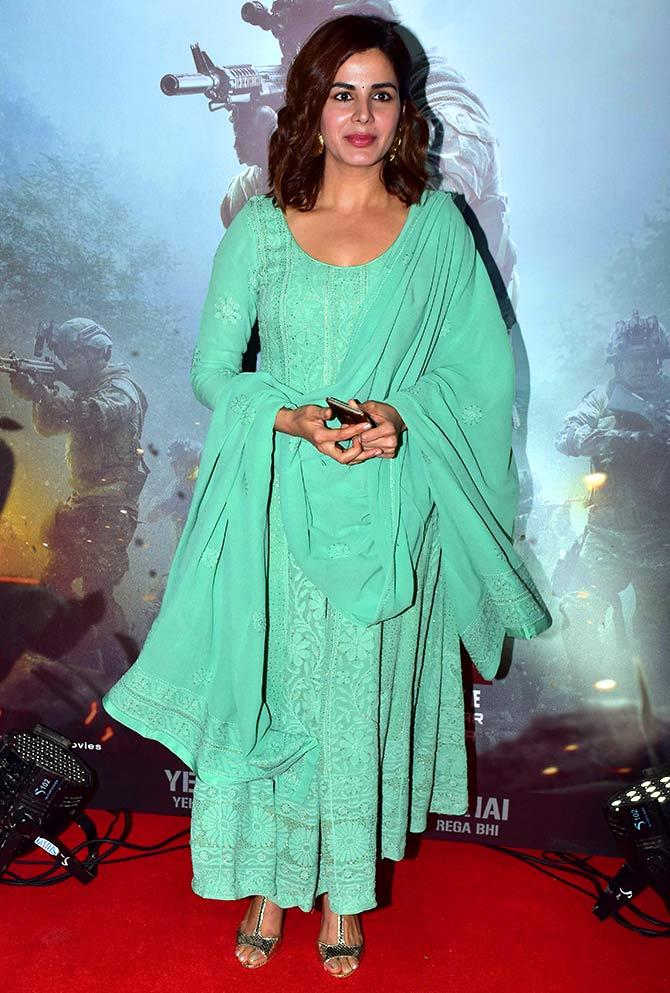 Kirti Kulhari.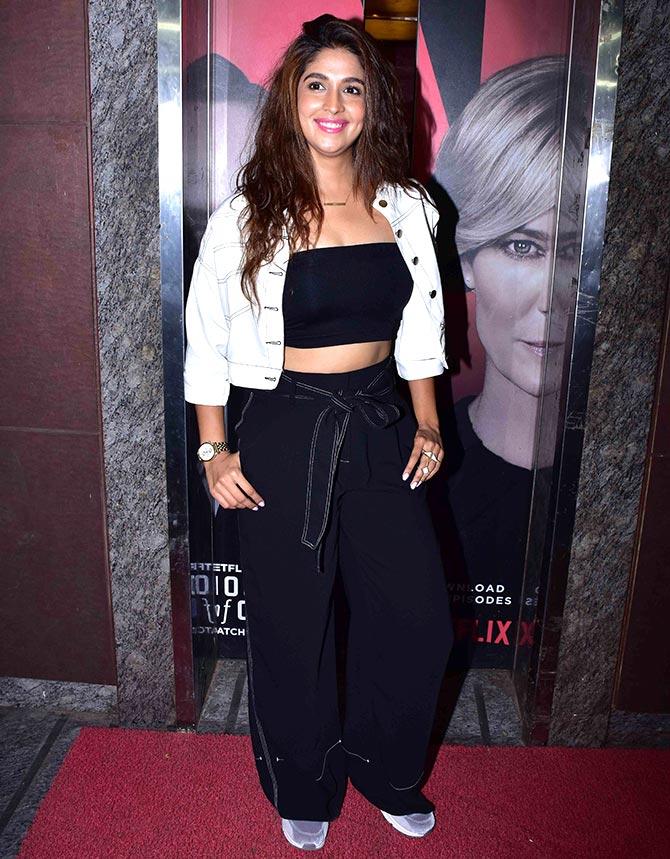 Harleen Sethi, who is said to be going steady with Vicky.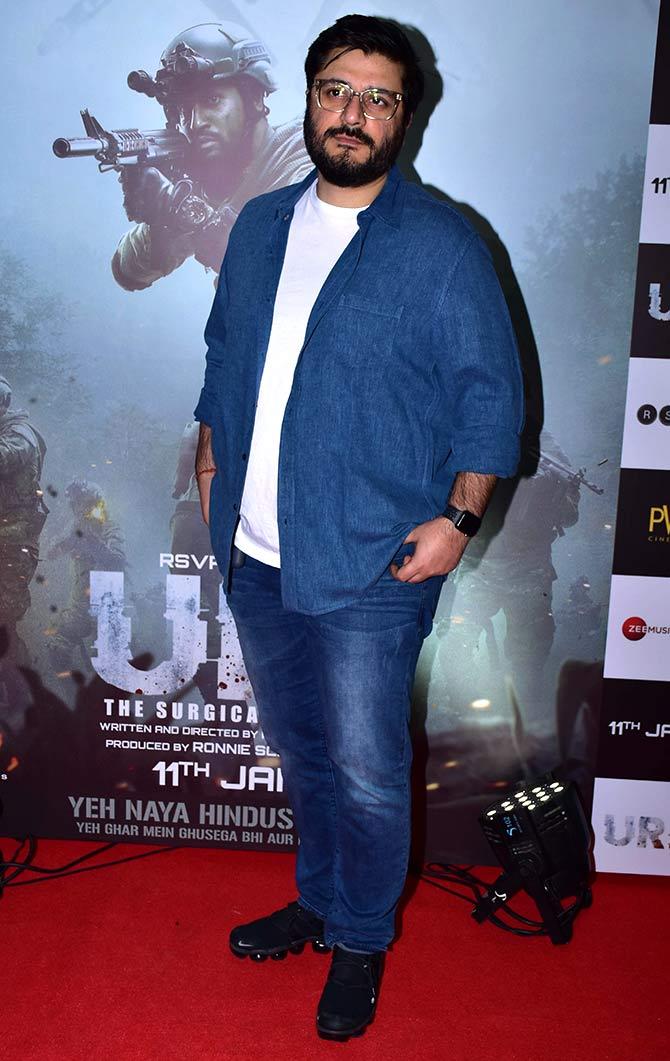 Goldie Behl.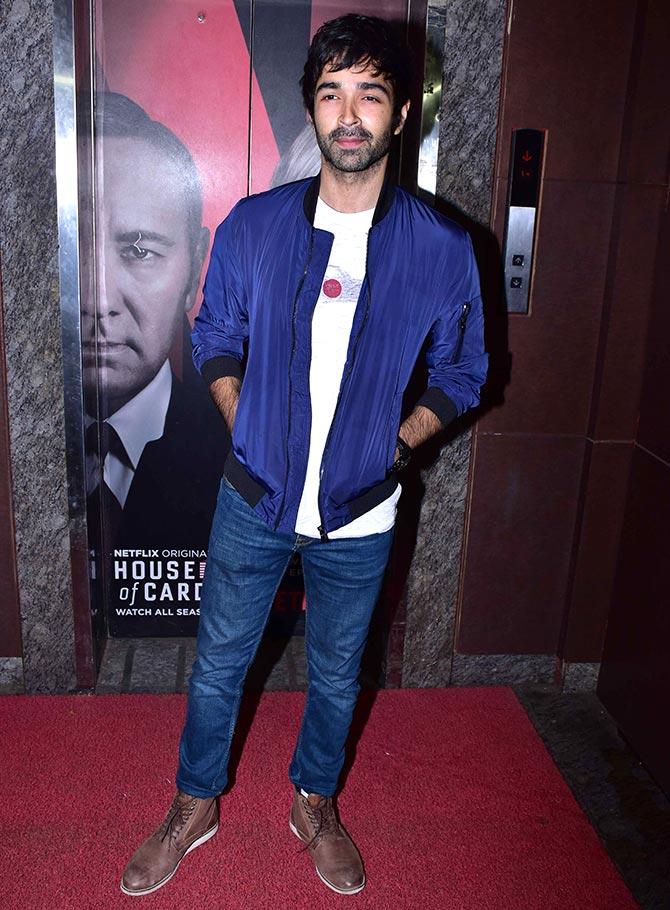 Varun Mitra.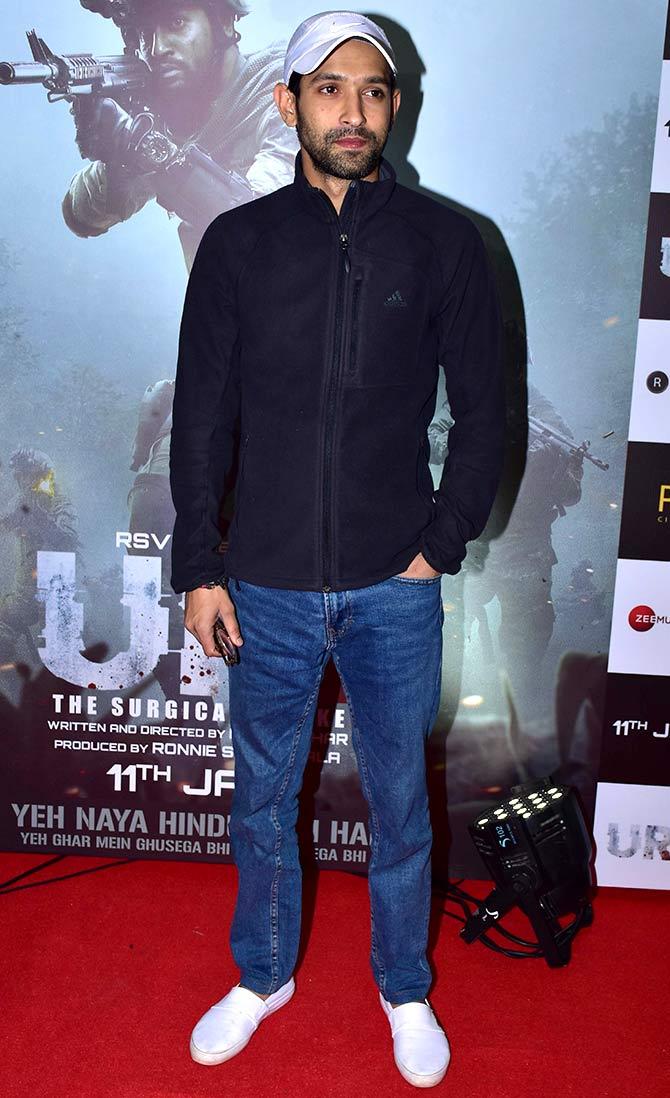 Vikrant Massey.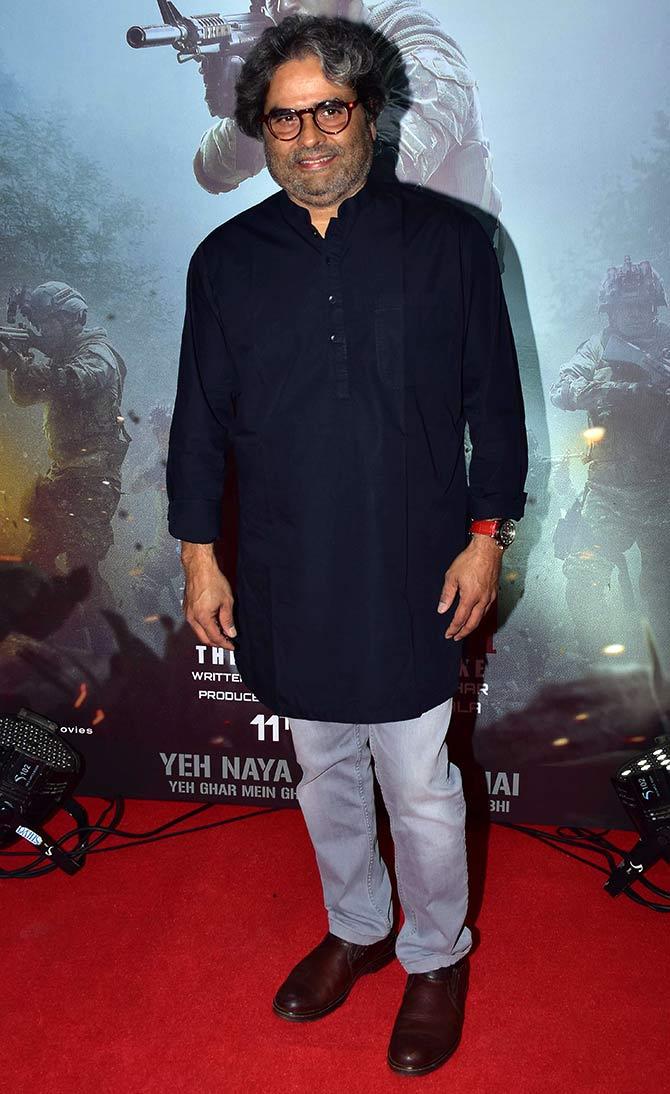 Vishal Bhardwaj.
Photographs: Pradeep Bandekar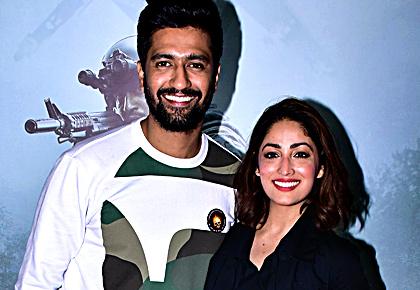 Rediff Movies ALSO
READ MOST
RECENT
PIX: Watch Taapsee, Vicky dance
'I badly want to do an action film'
'Uri was most exhausting'
How Mohit Raina went from Devon Ke Dev to Uri
Everyone loves Yami's new look. Do you?
Rahul gets NCW issues notice for remarks against Raksha Mantri
Six-time world champion Mary Kom is World No 1!
Dhoni is guiding light of Team India: Rohit
Ranveer is on the Tinkle cover
'Just have sex': Ashley Graham's advice for a great marriage
Stars spotted! What's this?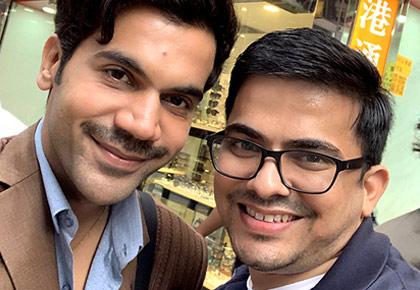 Is this Rajkummar's look in Made in China?
Reader Bikash Kumar Jain sends us a picture…
More stars spotted
Met a celebrity?
Email us photos & videos
"; data += " X " ; data += "" ; document.getElementById('div_shareframe').innerHTML = data ; var scrolltop = parseInt(document.body.scrollTop) ; var toppos = scrolltop-200 ; document.getElementById('div_shareframe').style.top = toppos+'px' ; document.getElementById('shareThisLightBoxIframe').src = iframeurl ; document.getElementById('trans_div').style.height = getDocHeight()+'px' ; showDiv('ieiframe'); showDiv('trans_div'); showDiv('div_popupcontainer'); showDiv('div_shareframe'); } function slideAd1(){ if(document.getElementById('toprdiv')){var toppos = parseInt(document.getElementById('toprdiv').style.height); if(toppos= rtop){document.getElementById('div_floater_ad_container').style.position = "fixed";}else{document.getElementById('div_floater_ad_container').style.position = "static";}}}*/} ▲
view original article