rediff.comRediff Movies
News
Business
Movies
Sports
Get Ahead
rediff NewsApp
NewsApp (Free)
Read news as it happens

Available on
Rediff.com » Movies » What Sanju told Maanayata What Sanju told Maanayata February 11, 2019 15:56 IST
Happy anniversary, M&S!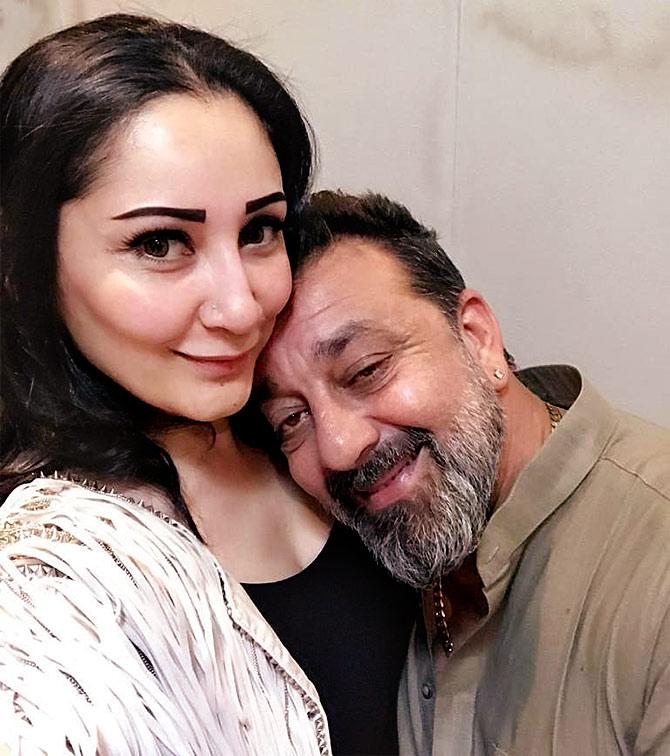 Maanayata and Sanjay Dutt completed 11 years of togetherness.
SanjuBaba, who turns 60 on July 29, posted a beautiful picture and wrote, 'I can't thank God enough for blessing me with a beautiful woman like you who I have the privilege of calling my wife! Happy anniversary @maanayata Here's to sharing a lifetime of love & laughter, together! #11YearsOfTogetherness'.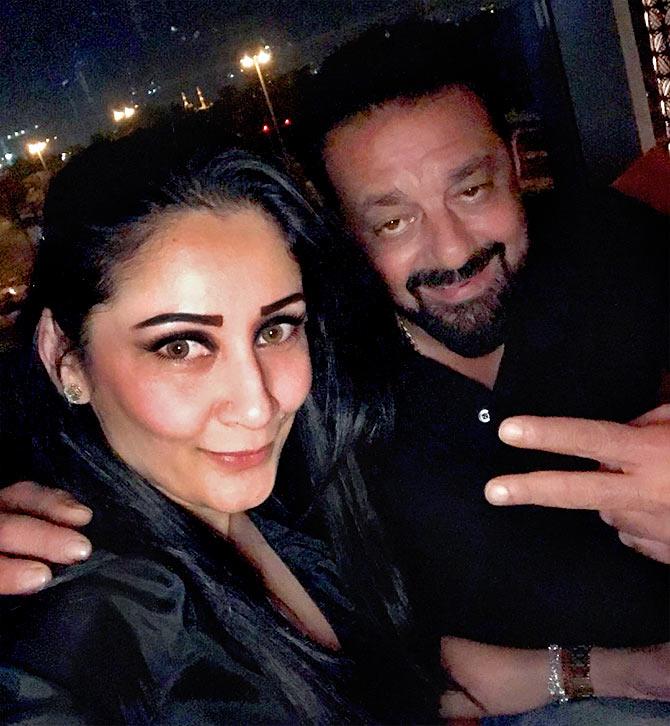 Maanayata posted a picture, telling Baba, 'As we grow older together, as we continue to change with age, there is one thing that will remain the same…..you will always be my FOREVER #happyaniversary #besthalf #11years #blissful marriage #love #grace #positivity #throwback #dutts #beautifullife #thankyougod'.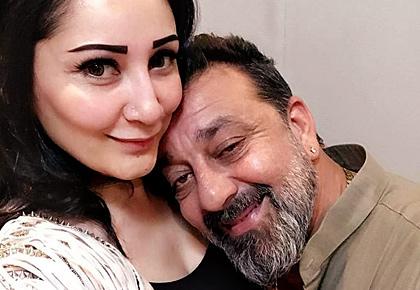 Rediff Movies ALSO
READ MOST
RECENT MOST
COMMENTED
PIX: Salman, Sonakshi at Bolly wedding
Wedding bells in RajiniSir's home
PIX: Ranveer-Alia's Berlin diary
Meet Bollywood's HOTTEST sisters
Do Bollywood's new jodis look HOT?
She gave up her IAS dreams to become a model
V-Day: 'It was love at first sight for him'
What killed Mahesh Anand?
Football Extras: Bahraini player leaves Thai jail, extradition bid dropped
Delhi cricket mess: Former pacer assaulted at U-23 state trials
Kangana declares war on Bollywood
Meet Bollywood's HOTTEST sisters
Review: Amavas is a snooze fest…
Can Sonakshi dance like Helen? VOTE!
Stars spotted! What's this?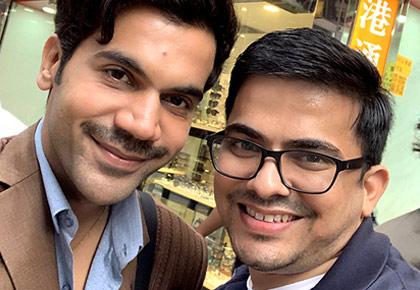 Is this Rajkummar's look in Made in China?
Reader Bikash Kumar Jain sends us a picture…
More stars spotted
Met a celebrity?
Email us photos & videos
"; data += " X " ; data += "" ; document.getElementById('div_shareframe').innerHTML = data ; var scrolltop = parseInt(document.body.scrollTop) ; var toppos = scrolltop-200 ; document.getElementById('div_shareframe').style.top = toppos+'px' ; document.getElementById('shareThisLightBoxIframe').src = iframeurl ; document.getElementById('trans_div').style.height = getDocHeight()+'px' ; showDiv('ieiframe'); showDiv('trans_div'); showDiv('div_popupcontainer'); showDiv('div_shareframe'); } function slideAd1(){ if(document.getElementById('toprdiv')){var toppos = parseInt(document.getElementById('toprdiv').style.height); if(toppos= rtop){document.getElementById('div_floater_ad_container').style.position = "fixed";}else{document.getElementById('div_floater_ad_container').style.position = "static";}}}*/} ▲
view original article